Expert Kitchen Remodeling Services in Troy, MI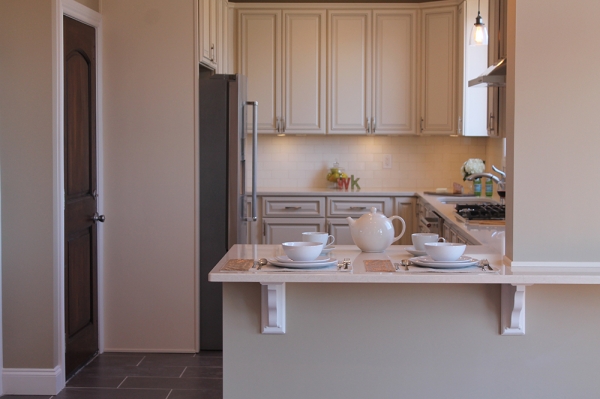 Detroit Build is a contractor specializing in design/build and remodeling services for home and business owners in the Troy area. Founded in 2001, Detroit Build carries a builders license, electrical license, and is EPA certified. From innovative and unique designs to meticulous and solid craftsmanship, we're your partner in creating a "knock your socks off" home that you'll be proud of. It's not about getting the job done. It's about helping homeowners to see a vision and bring it to life.
We offer a unique perspective that allows us to transform mundane kitchens, baths, and other areas of residential and commercial buildings into spectacular spaces using unique products and "outside the box" ideas. Our mission is to help homeowners in every step of the process, from the initial vision to the design and execution, and we take a unique and personal approach to helping you rehab your new home.
Why Choose Detroit Build for Your Renovation?
With Whiski Kitchen as its sister company, Detroit Build has a unique ability to design spaces for people and prides itself in the "hand holding" process of cultivating a vision for clients and helping to turn them in to reality. "Teamwork makes the dream work" has been the motto that Detroit Build and Whiski Kitchen have lived by as the two companies have grown to be the most trusted and recommended design/renovation teams in southeast Michigan.
Kitchen, Bathroom, Basement and Whole-Home Renovations in Troy, MI
Whether you're looking to update your bathroom or kitchen, finish your basement, modernize your office space, or any room in between - we love helping homeowners develop their vision, and we provide the quality materials and craftsmanship needed to realize that vision until they're 100% satisfied with the results. For us, it's not about simply getting the job done, it's doing work that we can be proud of and that property owners will be excited to show off!
For unique designs and impeccable craftsmanship, choose a renovation team with an eye for style! We're proud partners with one of the leading kitchen design studios in Metro Detroit -- Whiski Kitchen -- and we work closely with them to make each kitchen remodeling project we take on is completed with spectacular results.
Creating beautiful, custom works of artistic craftsmanship.
When it comes to transforming your space, choose a contractor that goes above and beyond. One of the most fun and exciting features of our company is our "artisan creations." These artisans are not only incredibly skilled at their craft, but also, through experience and aptitude, have reached the expressive levels of an artist. Thus, their creations are uniquely and beautifully crafted with a vision unlike anything you may have seen before. The extraordinary vision and passion that our guys display in these projects is something we are very proud of.
Before and After Pictures
From kitchens and bathrooms to basements and exterior renovations, we do it all!
Hear what our customers have to say about their experience with Detroit Build!

"The quality of work is exceptional. The response time from the owner was great & the crew was friendly & professional which helps when they're in your home for months at a time. The project was completed ON TIME -- even with my last minute changes. My master bath, family room & walk-in closet were gutted & remodeled. Painted, trim, shower with euro glass doors, things brought up to code. I'll happily refer Detroit Build."

India A.

---

"An outstanding contractor with a great eye for creative design that can take at the dullest of spaces and turn them into a shining center piece of a home or business. I have years of commercial and residential construction experience and these guys do good work at a fair price so I would highly recommend them."

Sean C.

---

How to Get Started

Detroit Build operates a state-of-the-art showroom and design studio in Downtown Royal Oak, Michigan, and we invite you to come down, meet the team, and discuss your project with our team of seasoned designers. There we can discuss your goals, your budget, and explore ideas until you're comfortable that we're the right team for your home renovation or remodeling project. We're happy to provide referrals, show you examples of our work, and give you an opportunity to learn more about how we approach each project.

For more information about our remodeling and renovation services, or to schedule a visit to our showroom and design studio, contact us today! We look forward to bringing your vision to life!